How to Accommodate Your Temporary Staffing Requirements
Are you looking for a smooth way to support your ongoing projects without having to worry about hiring, training, or making long-term commitments? Organizations frequently need additional staff with the necessary skills to handle sudden workload surges, new projects, or tight deadlines. This is where IT Staff Augmentation enters the picture; it's a tried-and-true method that enables you to engage knowledgeable, talented, and skilled individuals or even entire teams to guarantee the successful execution of your internal projects. It is intended to give the organization a number of advantages. Our method greatly decreases the cost and time required for training and skill development while also reaching a variety of business objectives and enhancing the quality and speed of your development process.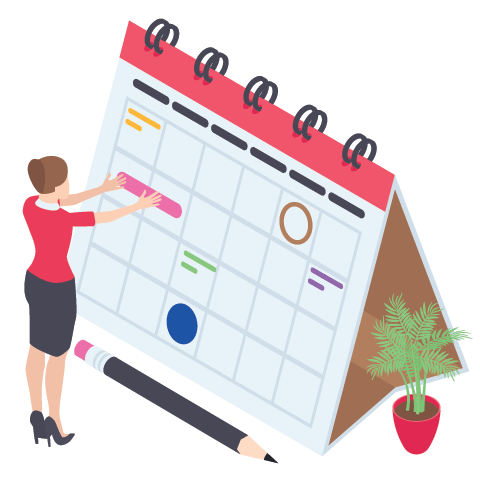 Elevate Your Projects with our IT Staff Augmentation Services
The ideal option for your organization's success is offered by Soft Tech Group. When you need top talent most, our IT Staff Augmentation services provide a smart way to hire them. We have you covered to ensure the success of your internal projects, whether you need a few professional, seasoned employees or whole teams. We provide more than just resource gap filling. We work to become your partner in business transformation by applying our in-depth knowledge to provide outstanding outcomes. Our offerings span a variety of skill sets, such as:
Web Development
Mobile App Development
System Integrations & Analysis
Data Management, Analytics & Integrations
Software Development & Engineering
Database Design, Development & Administration
Project Management
By utilizing our staff augmentation services along with our industry expertise and technical capabilities, you can anticipate increased productivity, shorter implementation cycles, and a genuinely empowered development process. Use Soft Tech's IT Staff Augmentation services to elevate your initiatives. Partner with us to realize the full potential of your company.
Let's revolutionize your business together!
Contact us today to learn how our IT staff augmentation services can help you achieve unmatched success.
Get started today
Why Choose Us for Staff Augmentation?
Our Specialties

Application Development


Health IT

Web Development


Mobile Development

Data Solutions


System Integration

E-Commerce

Funtional & Technical Consultancy

Business Analysis


Enterprise Managed Services


Database Administration


Project Management

Quality Assurance & Testing


System Analysis


Technical Support

UI/UX Design