Navigating the Complexities of Enterprise IT Solutions
Managing complex enterprise solutions can be a challenging task for businesses of all sizes, especially in today's fast-paced business world. As companies expand, the intricacy of managing their diverse technology solutions increases. Enterprise solutions from Oracle, Microsoft, SAP, and IBM can be particularly complicated. Suboptimal system performance, security vulnerabilities, and increased downtime are common issues without dedicated resources, specialized expertise, and continuous support.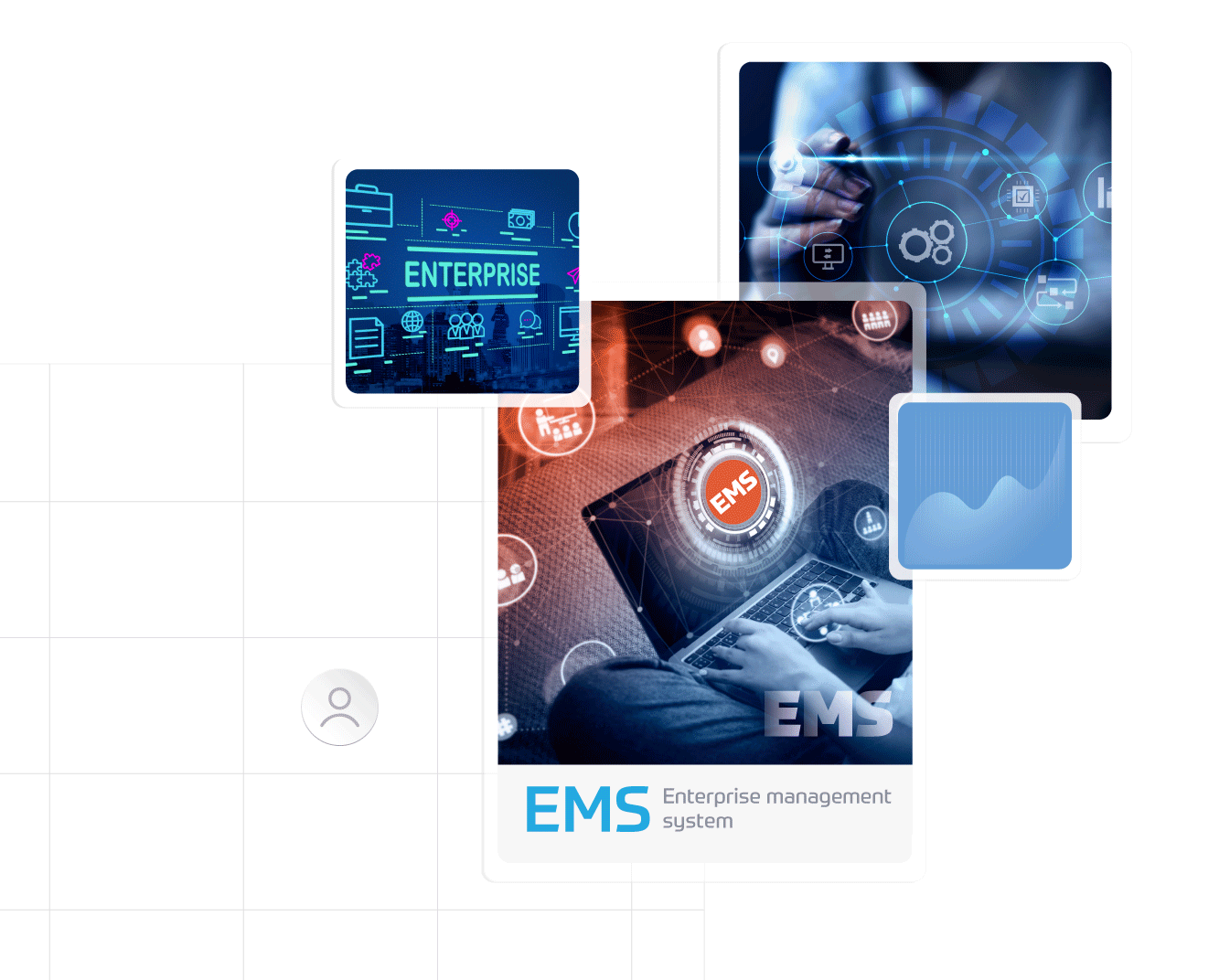 Enterprise Managed Services (EMS) for Optimizing Enterprise Operations
Keeping up with the ever-evolving technology landscape and best practices can also be overwhelming. All these obstacles can hinder the seamless flow of operations, reduce productivity, and even put sensitive data at risk. From implementation challenges to ongoing support and security concerns, businesses often struggle to optimize their enterprise technologies to their full potential.

EMS from Soft Tech Group solves all enterprise solution management issues. We handle Oracle, Microsoft, SAP, and IBM off-the-shelf solutions and offer a full variety of services tailored to your business needs. Our EMS team streamlines deployment, integration, monitoring, and support to optimize your business solutions. We handle complex enterprise management chores so you can expand your firm. Our comprehensive solutions optimize and streamline business operations for enterprises of all sizes. Use our EMS to maximize your technology investments.
Experience the Power of our Enterprise Managed Services Today
Schedule a consultation and learn how our innovative solutions can take your business to the next level.
Get Started
Boost Productivity with Our Premium Managed Services.
At Soft Tech Group, our Enterprise Managed Service (EMS) is a comprehensive suite of services meticulously crafted to optimize and streamline your enterprise solutions. With unrivaled expertise in Oracle, Microsoft, SAP, and IBM off-the-shelf products, we offer diverse specialized services tailored precisely to meet your unique business needs. Let us expertly manage your technology while you concentrate on the growth and success of your business.
Advanced Enterprise Support Services
24x7x365 Support Desk

Access round-the-clock support from our expert team, ensuring timely assistance whenever you need it, even during critical situations.

Administrative Services

Let us handle administrative tasks, freeing up your staff from routine operations and enhancing overall efficiency.

Flexible Cloud Solutions

Whether your infrastructure is in the cloud, on-premises, or a hybrid model, we have the expertise to manage and optimize it seamlessly.

Empowered Tier 1 Team

Our Tier 1 team is equipped with the skills and knowledge to address common issues, swiftly minimizing disruptions to your business.

Comprehensive Incident Management

Our dedicated Tier 2 and Tier 3 teams dive deep into incident management for more complex challenges, ensuring smooth operations.

Data-Driven Insights & Continuous Enhancement

We provide in-depth reports, validate service quality, and continuously improve our processes to exceed your expectations.
Lifecycle Management Services
Proactive Monitoring and Alerting
Efficient Patch Management
Endpoint Security & Management
Email Integrity & Protection
Streamlined Inventory Management
Virtual Infrastructure Management Services
Virtual Network Infrastructure
Software Updates & Maintenance
Capacity Management
Application Management
Platform and Application Monitoring
Microsoft Comprehensive Support Services
Soft Tech Group offers Microsoft Support Services that provide high-quality support and expertise to help you maximize the benefits of your Microsoft investments.
Oracle and SAP Support Solutions
Soft Tech Group provides comprehensive support services for Oracle and SAP to help you optimize your enterprise solutions. Our services are designed to provide you with specialized expertise and top-notch support, ensuring your systems reach their full potential.
IBM Support Services
Soft Tech Group offers tailored support services to improve and maximize your IBM infrastructure, catering to both Entry and Enterprise levels. Our proficient team of consultants is committed to providing superior support for a range of IBM products, such as IBM System Storage, IBM Spectrum Storage Suite, and IBM System P (including AIX, Power HA, Power VM, GPFS, and Storage Area Network). Our services Include
Infrastructure Design/Upgradation
Our consultants help design a custom infrastructure to match your business goals. We guide you in choosing the right hardware and software to meet your needs.
Existing Resources Usage
Our consultants analyze your existing system information to plan for future usage and design or upgrade systems using scalable and virtualization technologies when practical.
Infrastructure Deployment Services
We use IBM Tivoli to monitor storage and SAN device performance and availability. Our services include connectivity monitoring, configuration guidance, problem isolation, and provisioning.
Disaster Recovery Solutions
We offer disaster recovery solutions that combine Recovery Point Objective (RPO) and Recovery Time Objective (RTO) to ensure data and application availability during unforeseen events.
Backup Expertise
Our Backup and Restore Tools encompass Tivoli Flash Copy Manager (TFCM) and Spectrum Protect/TSM, providing unparalleled backup capabilities. With TFCM, we create instant data copies across platforms like Oracle, VMware, and more, ensuring data integrity and efficient storage.
Restore Expertise
Rapid and reliable data restoration is our forte. Leveraging Spectrum Protect/TSM, we swiftly restore systems and data from Oracle databases to MS Exchange, minimizing downtime impact. Count on our Restore Expertise to ensure seamless recovery and business continuity.